Miner Welcome is a two week of high energy, fun filled events and activities designed for all of the University of Texas at El Paso's students, faculty, and staff! The biggest event of the year consists of live music, involvement opportunities, free food, giveaways, and so much more! I had the opportunity to work with the UTEP's Office of Student in creating a campaign to promote such a awesome event for both Fall 2015 and Spring 2016!
Ever since UTEP had opened the brand new Centennial Plaza, and how the Office of Student Life wanted to use both Centennial Plaza and the Union Plaza as two venues of programming, I've used both venues as elements in creating a brand new illustration that would represent the event.
CLIENT: UTEP Office of Student Life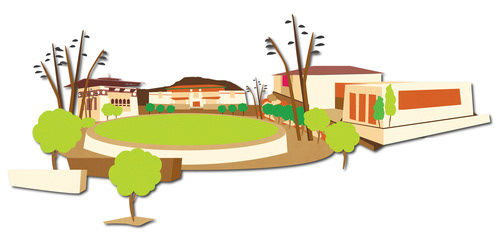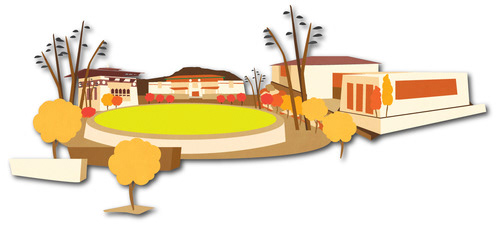 I've created two versions of the same illustration that would show the El Paso climate during the semester.

FALL 2015
For the Fall semester, I used the bright colors of orange and blue to represent not only as the colors of UTEP, but also the climate during that time. Bright blue skies, sunny days, great weather to be outside!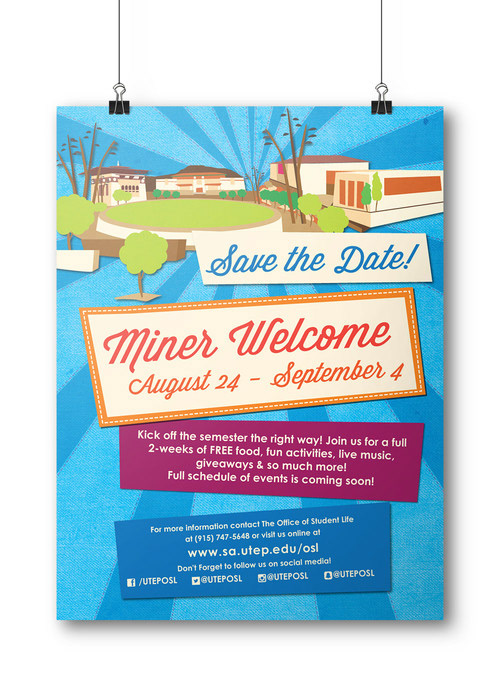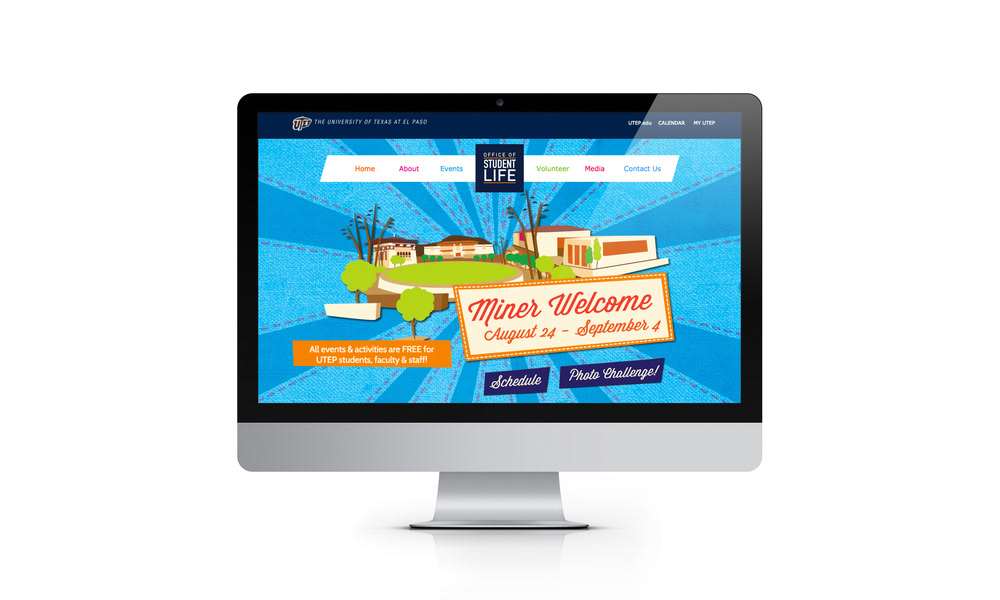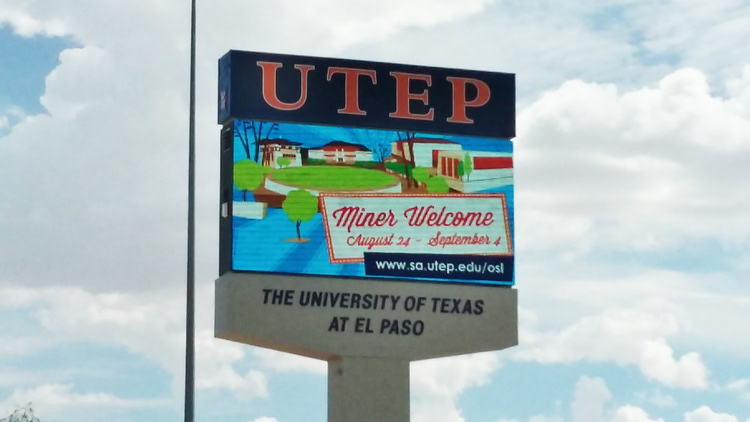 Spring 2016
For the Spring semester, I used the bright colors of fall and winter, since the climate had during the beginning of the semester was still chilly.